This page has been visited times
since April 21, 2005.
Last update: .

Copyright©2006 Nanotube2006
All rights reserved.


NT06: Seventh International Conference
on the Science and Application of Nanotubes
Hotel Metropolitan Nagano

(Nagano, Japan)

June 18 - 23, 2006
Japanese Site: http://endomoribu.shinshu-u.ac.jp/nt06/
MSU Mirror Site: http://nanotube.msu.edu/nt06/
With 627 participating scientists from 33 countries, NT06 is the largest nanotube conference ever.

Information on Excursion - June 21 -
12:35 Departure from Hotel Metropolitan Nagano

Lunch 12:45 - 14:00 Oginoya
| | |
| --- | --- |
| | The "Kamameshi" is a traditional Japanese lunchbox sold at railway stations of Nagano, which is one of the most famous and popular "ekiben" or station lunch. Please enjoy the special lunch at the original Kamameshi restaurant. |
http://www.oginoya.co.jp/tenpo/nagano/index.html

Museum(1) The HOKUSAI Museum
| | |
| --- | --- |
| | The HOKUSAI Museum is in Obuse, next to Nagano city. World-wide famous ukiyoe artist, Katsushika Hokusai's paintings are exhibited here. |
http://www.book-navi.com/hokusai/hokusai-e.html

Museum(2) The Tanaka Honke Museum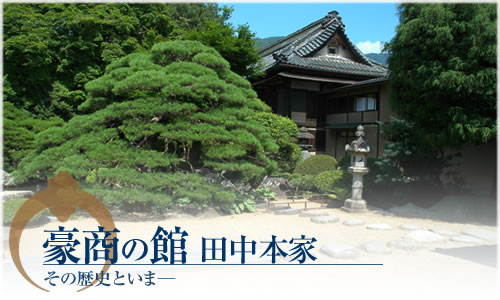 The Tanaka Honke Museum used to be the house of a wealthy merchant Tanaka family in the Edo period. We can see Edo period people's lifestyles from the exhibits.
http://www.tanakahonke.org/index.htm
Oasaji- June 20, 21, 22 (by Conference Bus) -
| | |
| --- | --- |
| Early morning visit to national treasure temple "Zenkoh-ji". June 20, 21, 22, leave Hotel Metropolitan Nagano at 5:00 and return to the hotel at around 6:30. Enjoy the deep silence, refreshing air, and a traditional Buddhist morning service. | |