This page has been visited times
since April 21, 2005.
Last update: .

Copyright©2006 Nanotube2006
All rights reserved.



Supported by
Ministry of Education, Culture, Sports, Science and Technology, Nanotechnology Researchers Network Center of Japan

Japan Society for the Promotion of Science(JSPS)

Commemorative Organization for the Japan World Exposition '70

Shinshu University

Shinshu University INSTITUTE OF CARBON SCIENCE & TECHNOLOGY

The Carbon Society of Japan

Research Organization for Information Science & Technology (RIST)

Shinshu-Nagano Prefecture

Nagano Convention & Visitors Bureau

Technological Foundation of Nagano Prefecture

Foundation Advanced Technology Institute (ATI)

Mitsubishi Corporation

co-sponsors
Mitsubishi Corporation

SHINKO Electric Industries Co.,LTD.

Showa Denko K. K

Bussan Nanotech Research Institute Inc.(Mitsui & Co.,LTD.)

Honda R & D Co.,LTD. Wako Research Center

Sony Corporation

Tsukada Riken Industry Co.,LTD.

NISSEI Plastic Industrial Co.,LTD.

Seiko Instruments Inc.

ORION Machinery Co.,LTD.

KOA Corporation

TERUMO Corporation

JFE Engineering Corporation

TYK Corporation

MITSUBISHI Pencil Co.,LTD.

NICHICON Corporation

OSAKA Gas Co.,LTD.

SEC Corporation

KITAGAWA Industries Co.,LTD.

NIPPON Carbon Co.,LTD.

Okazaki Minerals & Refining Co.,LTD.

TOYO TANSO Co.,LTD.

Nissin Kogyo Co.,LTD.

CERATECH JAPAN Co.,LTD.

TRIS Inc.

GSI EXIM America, Inc.

Toray Industries, Inc.

MEFS Co.,LTD.

Bando Chemical Industries, LTD.

TOKAI CARBON CO., LTD.
NT06: Seventh International Conference
on the Science and Application of Nanotubes
Hotel Metropolitan Nagano

(Nagano, Japan)

June 18 - 23, 2006
Japanese Site: http://endomoribu.shinshu-u.ac.jp/nt06/
MSU Mirror Site: http://nanotube.msu.edu/nt06/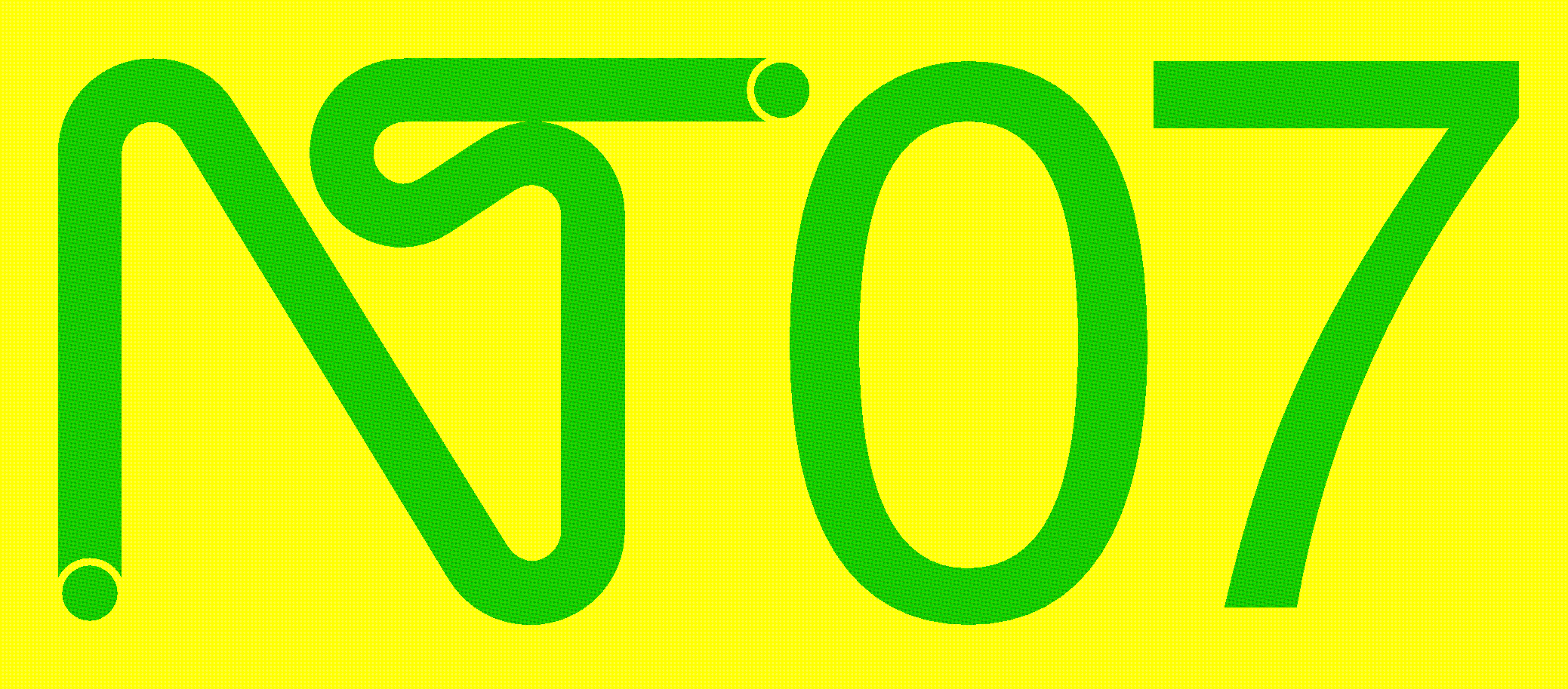 The future: The home page of the upcoming NT'07 conference in Brazil can be found at
http://nanotube.msu.edu/nt07/
.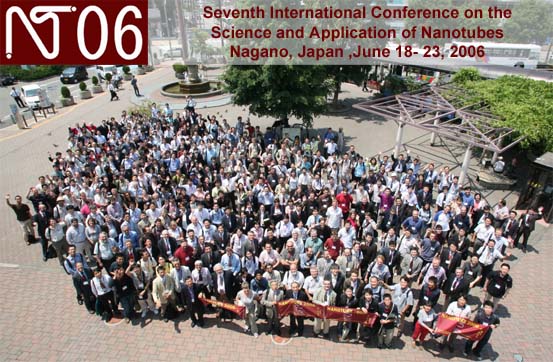 With 627 participating scientists from 33 countries, NT06 is the largest nanotube conference ever (
click on photo
for full-size image).

We had 627 participants from 33 countries and areas.
NT06 Conference organizers appreciate for the large number of participant and active discussion throughout the conference.
Organizers:
Introduction to Bio-Impact:
Contributed Speakers:
Introduction to Contributed Sessions:
International Advisory Board:
Kim Bolton
Mildred Dresselhaus
Tony Heinz
Jisoon Ihm
Philippe Lambin
Steven G. Louie
Jesper Nygård
Marcos Pimenta
Maurizio Prato
Humberto Terrones
Masako Yudasaka
Scope:
Nanotubes belong to a class of materials which owing to their quasi one-dimensional structure exhibit a variety of fascinating properties and offer a diversity of issues for research of both fundamental and practical interest. This meeting will bring leading scientists in the area of nanotube science together to evaluate past and define future trends of this exciting field. The conference will address progress at the frontiers of fundamental as well as applied research and will allow participants to exchange ideas and results of their latest work in an informal atmosphere.
Topics receiving special attention include:
Mechanical properties of nanotubes and composite materials
Electronic and optical properties
Progress in nanotube synthesis and purification
Chemical modification and tailoring of nanotube properties
Applications
Format of the Conference: